I recently decided to measure my converted KEF Concords to check their time alignment. In theory, they should be time aligned because the individual drivers have been corrected for linear phase and then delayed appropriately based on distance to the listener, but I hadn't quite 'closed the loop' by making a direct measurement.
In order to do this, I measured with a microphone at tweeter height and 1m away from the speaker – just to make it the standard measurement position. I didn't change anything about the normal crossover setup I have been using. I used REW to make the impulse response measurement using a sweep from 10Hz to 20 kHz and duration about 24s. Without completely re-arranging the room I could manage about 3.5ms before the first (major) reflection – it would be good to try it in a bigger room or even outdoors. I am curious about what sort of windowing people normally apply just before the main impulse: depending on what you choose influences just how clean everything is leading up to the impulse and, to some extent how clean the leading edge is. Some of the Stereophile graphs look suspiciously 'sharp' at the start.
This is the result I got:
I am assuming that the above graph shows that the time alignment of my speakers is pretty reasonable. In Stereophile's article on measuring speakers they show a similar image:
Fig.11 shows a good step response produced by a time-coherent, three-way loudspeaker, with the outputs of the three drive-units adding in-phase at the microphone position. There are not that many speakers that produce this good a step response. Of the speakers I have measured for Stereophile, only about 10—models from Quad, Thiel, Dunlavy, Spica, and Vandersteen—have step responses this good.


Fig.12 shows a more typical step response, again of a three-way loudspeaker. This time there are actually three step responses apparent in the graph: a narrow, positive-going step response from the tweeter; the next, negative-going step is the midrange unit (as will be seen, it's connected with opposite polarity to the tweeter); with finally a slow, wide positive pulse from the woofer.
Stereophile is the go-to publication for these sorts of things.
If you do a Google Image Search for 'stereophile step response' the results are quite interesting: true step responses are still quite rare. DSP should make it trivial, but for a passive speaker it can generally only be achieved using first order crossover filters, and these, of course, result in the drivers having to cope with substantial bleed of frequencies outside their comfort zone as well as being inflexible.
Strangely, the Beolab 90 looks nothing like a step! – although extenuating circumstances are listed.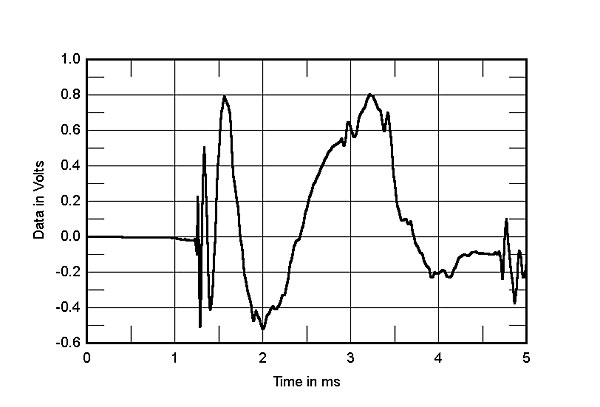 The Kii Three is more like it: